Back to All Articles
Meet the RESLV Intern | Maddie Agresta
July 18, 2022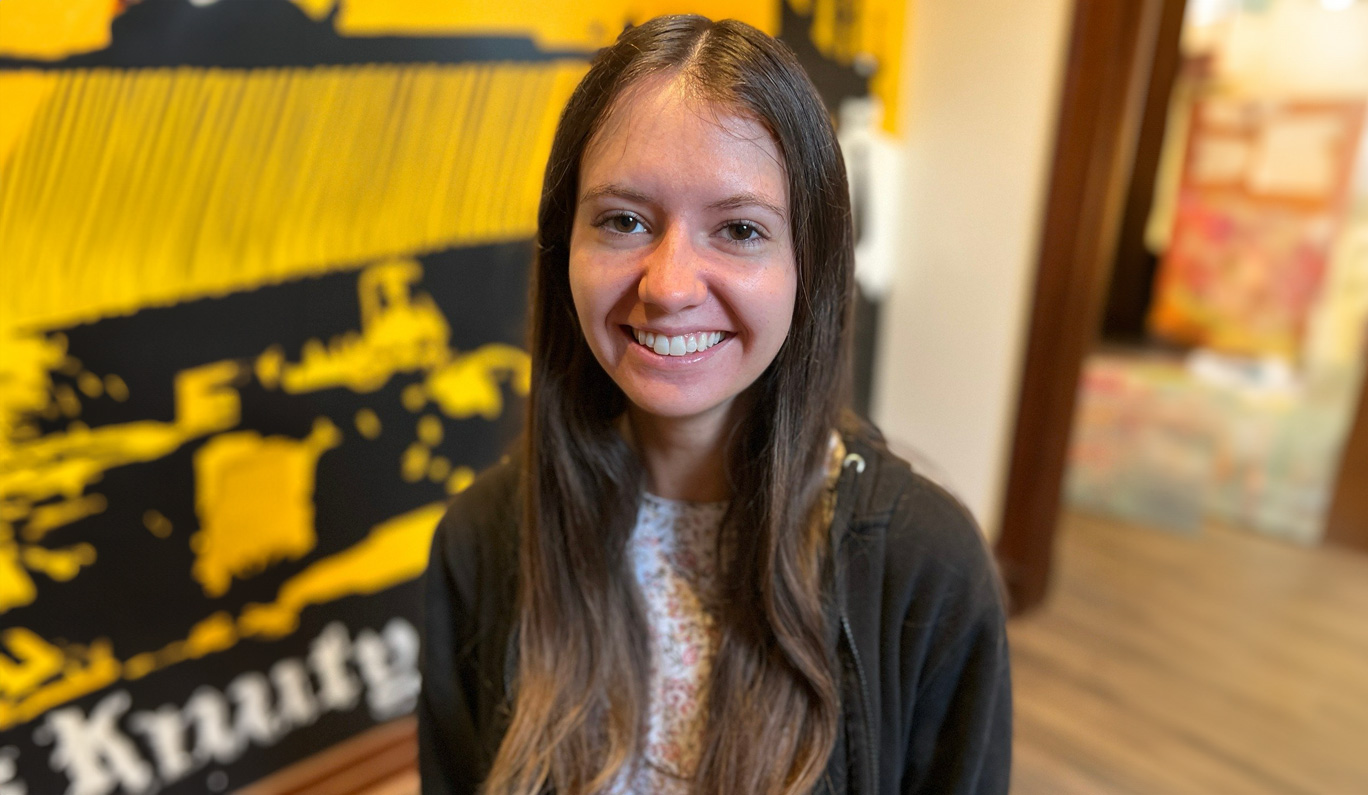 Our new office space is down the street from Xavier University making it extremely convenient for potential internship opportunities to all Musketeers. And the Digital Innovation Film and Television (DIFT) major has been the home for many RESLV interns in our past, present, and hopefully our future. But before you meet Maddie, I'd like to caution that this blog post is not an intern-themed Crosstown Shootout, as we equally love our University of Cincinnati interns as well.
Hello, my name is Maddie Agresta and I am a RESLV summer intern. My hometown is Indianapolis, IN and I am about to enter my senior year at Xavier University. I am majoring in Digital Innovation Film & Television (DIFT) with minors in both writing and studio art.
This internship has been so beneficial to me because I never really considered how the skills that I have learned in the classroom would transfer over into the real world until now. I didn't know how a business and content agency like this operated or how to anticipate what a client would want out of a final product. This internship has taught me so many technical skills with equipment and post production but also opened my eyes to the business and marketing side of things in ways that I didn't expect.
PREPPING A 4TH OF JULY SOCIAL POST WITH RESLV TEAM. LEFT TO RIGHT: MADDIE, MOLLY, JESY
The team has been so great at answering questions and going into detail about very specific things that I want to know more about. I have taken a deep dive into the world of color grading with Kyle, gone over marketing, website and social media tactics with Jesy and have learned more about professionalism and operations management from Scott to name a few examples. The entire team works hard to allow us interns to learn all that we can from this experience and set us up for success in the future.
I think one of the coolest parts of this internship is the variety of shoots that we get to go on and help make a success. You never know what to expect from our location or who we will capture on camera. My experience with RESLV and the relationship that they have with their clients has been so positive and I have learned so much about other industries and the individual stories that clients have to share outside of just film production. I remember on one of my first ever shoots Steve told me he loves this job because it is an ocean of knowledge an inch deep. That has stuck with me and every shoot that we go on I really feel like I get to learn something new about the world.