Back to All Articles
Why Interviewing is like Therapy.
May 1, 2019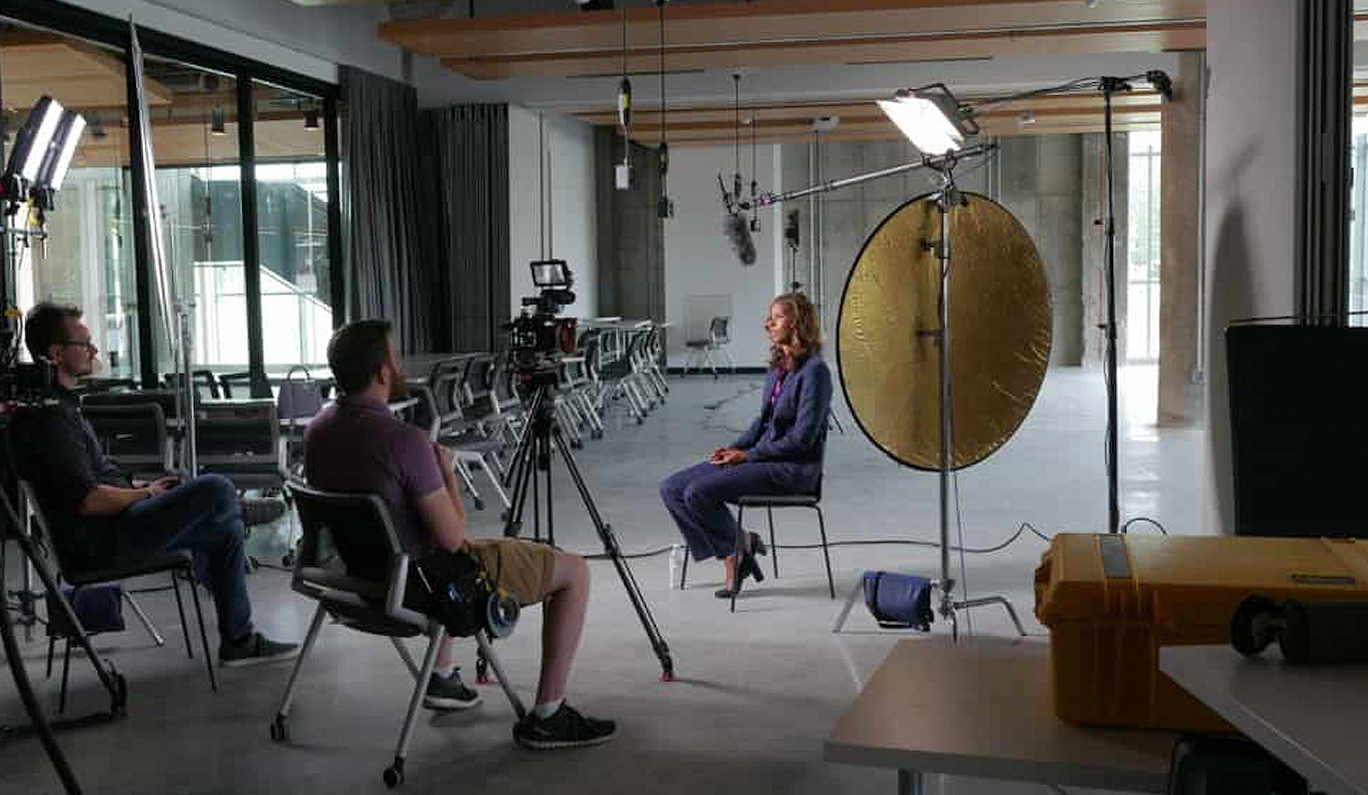 The core of making a good video is storytelling, and a big chunk of our work is bringing stories out of people in interviews. In theory, a successful interview sounds like an easy, straightforward task. But in reality, it is much like a therapy session: delicate and compassionate, carefully bringing out someone's truth. That can be hard enough behind closed doors, but it becomes exceptionally tricky when the lights are on and camera is rolling.
So how do we get those stories on film? A good producer is key to getting someone to open up and tell the story they need to tell. But there are some simple techniques to use to help people relax and give detailed answers. First of all, eye contact and active listening is necessary. Simple enough, but not everyone does this instinctively. Just running through the list of questions and expecting something other than stiff, overly prepared answers is a big mistake. And those awkward answers are going to be difficult to work around in editing.
An experienced producer knows how to ask the right questions, dig deeper when they know someone is holding back, and do all of this with compassion – just like a good therapist! Even just asking the right questions isn't always enough – being a conversationalist and warming your interviewee up with small talk can help them not to freeze up when the cameras are on.
This connection of interviewing to therapy really shines in our videos with ThrivePointe, a counseling services company It was an interesting perspective to have professional counselors respond to our style of interviewing.
When someone is picking their own therapist, it is so important that they connect with that person and feel as comfortable as possible. This is why the storytelling element and ease of the interview was so crucial during production of ThrivePointe's videos. Not only did the message need to be delivered – but it needed to be delivered in a positive and comfortable way.
We also took over the challenge of completely rebranding ThrivePointe from their website to design elements. This way we could effortlessly connect the vision of the videos to the rest of the company's look and feel. It was a treat to start from the ground up and elevate this brand even beyond video content.
Check out the results of a great interview in our video for ThrivePointe: