Back to All Articles
Driving Donations for Hoxworth | Live Action Branded Content
February 22, 2022
Follow the blood: driving donations for Hoxworth
Hoxworth Blood Center at University of Cincinnati has been a local institution since 1938—making it the second oldest blood center in the United States and an internationally-recognized leader in transfusion medicine. But despite its longstanding impact and name recognition, many in the community weren't clear on how donation works.
People often asked: "What happens to my blood after donation?"
Live Action Video Tells the Step-by-Step Journey from Donor to Recipient
When Hoxworth asked RESLV this question, we imagined high-energy, branded content that reveals each step of the journey from donor to recipient. By debunking misconceptions and creating transparency around the donation process, this video for Hoxworth could decrease barriers to donation and increase pride in each person who is a part of the process.
In collaboration with the Hoxworth team, we mapped out the video from strategy and pre-production to shooting and editing.
With a tip of the hat to director Steven Soderbergh, RESLV's Associate Creative Director and Lead Editor Kyle recommended we bring the energy and hook viewers with live action video and Ocean's 11 heist-style sequences. We may be biased but we think it was an inspired choice.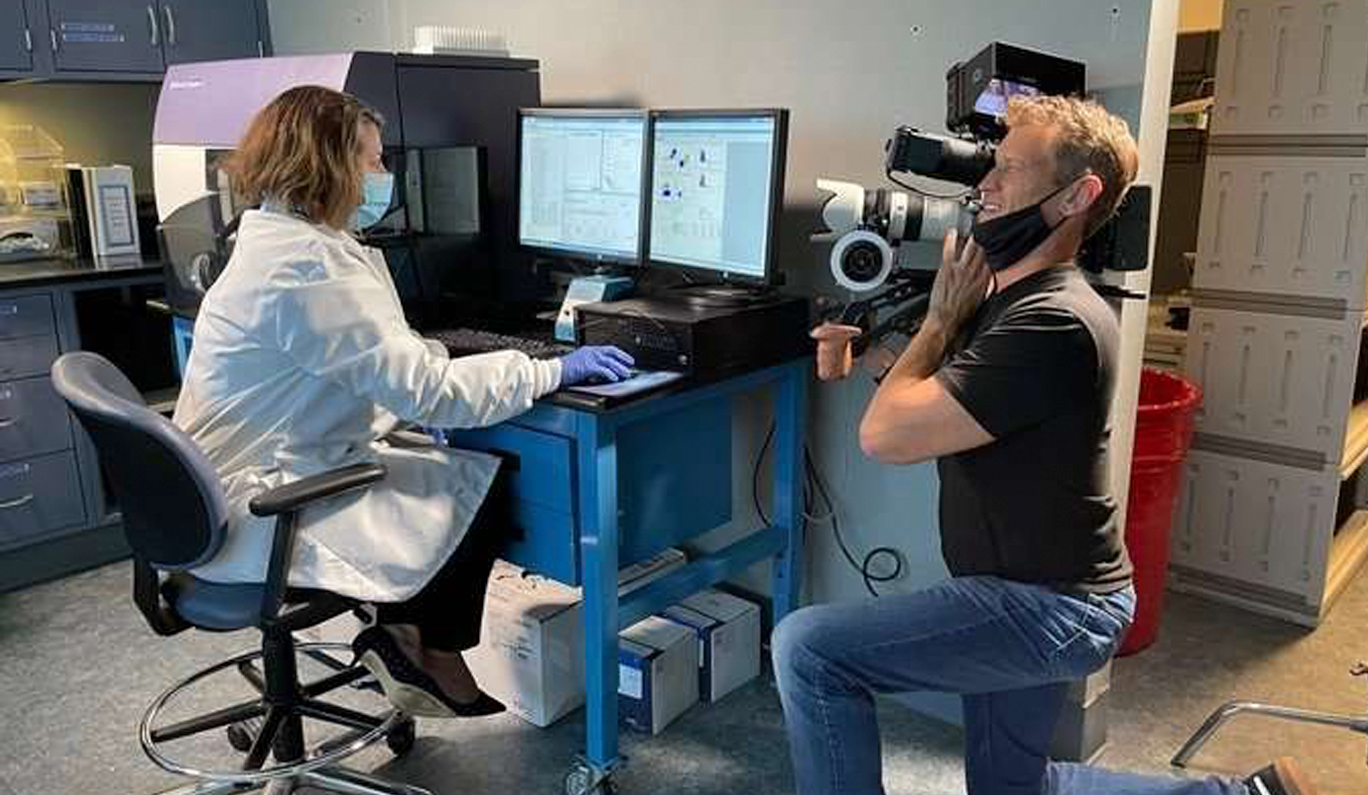 Engaging the Community to Save a Life
With a video that is entertaining and educational, Hoxworth is able to engage existing and prospective donors with the critical impact of their donations. With 30 area hospitals and medical centers relying on Hoxworth, this work could not be more important.
You can spot this branded content on Hoxworth's social media channels YouTube, Facebook, and Twitter.
"We (Hoxworth Blood Center) are beyond thrilled that the team at RESLV could take a very complex, technical, multi-function process and break it down into an impactful 2-minute story. The talent and ingenuity of the RESLV Team allowed us to bring the science of blood donation to life in real-time. We are looking forward to working with RESLV on many future projects," Alecia Lipton, director public relations at Hoxworth Blood Center, University of Cincinnati.