Back to All Articles
Experienced Storytelling Results in Emmy® Awards
September 6, 2022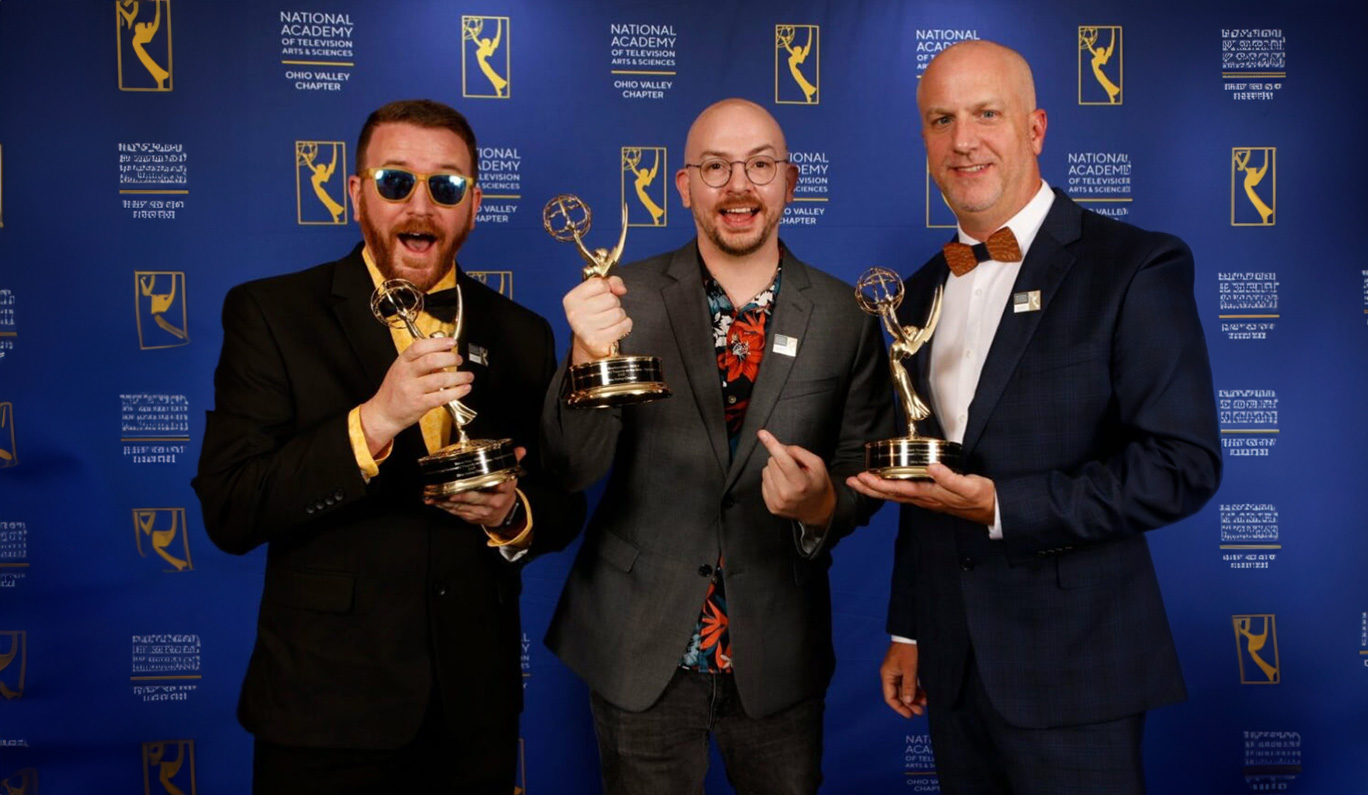 As a Cincinnati video agency, RESLV regularly submits content to the The Ohio Valley Emmy® Awards and this year we were rewarded for our experienced storytelling. We were the proud recipients of three (3) nominations and two (2) Emmy® awards at this year's Ohio Valley Chapter's 58th Emmy® Awards Gala that took place at the end of July in Columbus, Ohio.
What are the Ohio Valley Chapter's 58th Emmy® Awards?
The Ohio Valley Chapter of the National Academy of Television Arts and Sciences is dedicated to the advancement of the arts and sciences of television. RESLV won two (2) Emmy® awards which reflect each person's craft in the creation of public affairs program: Brent Spence Bridge Cincinnati | Tragedy on the Ohio, and a public service announcement video: UC Health: Nurses Week. Our experienced team includes Scott Thompson for his Direction, Steve May for Video Production, and Kyle Breitenstein for Editing, each one an integral part of the impactful storytelling in each video.
We'd like to thank the Academy
While this is true, we'd also like to thank our clients again for their trust in our storytelling and ability to bring their stories to life. We wouldn't be here today without the confidence and support that enabled us to create such meaningful content. Stay tuned for next year's submissions as we're really cooking up some great storytelling videos this year.
One last thing, we mentioned a fun surprise to watch out for on our social media channels. Don't remember, check it out here. Our team went to the Emmy® awards in style. Matching style. And the only thing that matched our yellow chucks better were the Emmy® awards themselves. If you want to see more, hang out on our Instagram account and follow us for more great content on our Facebook page.